About Eagle Crest Outdoor Centre

Eagle Crest Outdoor Centre (ECOC) in the beautiful Almaguin Highlands, north of Toronto, offers incredible summer camp and retreats in Machar Township near Sundridge, Ontario. We provide quality programs facilitated by expert staff delivered uniquely to your group.
Discover & Learn at our Educational Summer Camp
ECOC has been offering experiential, educational and team building programs to children of all ages for over 30 years.
Experience the Almaguin Highlands
We are located in the beautiful Almaguin Highlands in Machar Township, only three hours north of Toronto, and less than an hour south of North Bay with 85 acres of hardwood forest and over 1500 ft. of shoreline.
Eagle Crest is the ideal location for your group to learn in an outdoor setting. Learn More
Structured & Safe Activities Running Daily
All of our activities meet standards set by the OCA and OPHEA and are taught from a beginner level.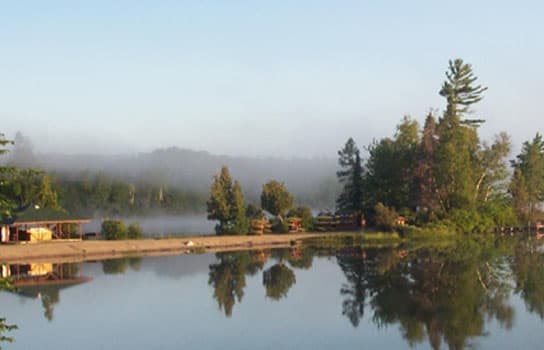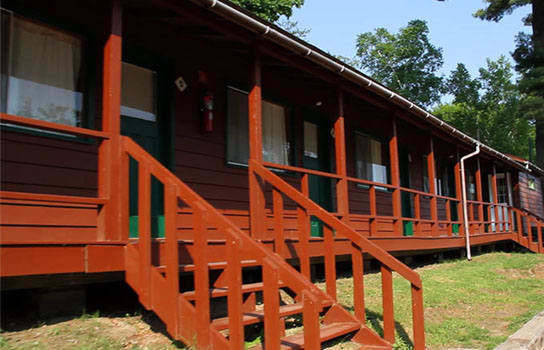 Convenient Accommodations & Catering
We can accommodate up to 200 people in our traditional bunkhouses, with separate accommodations for teachers/supervisors.
Our dining room seats 120 and serves hearty meals prepared by our catering service.
All-In-One Food & Lodging Makes It Easy to Organize
Our traditional style cabins & on-site catering company are tailored to meet the needs of our various groups and events.
Staff Excellence & Training
Our tradition of excellence is built upon the strength of our staff. Each staff member brings with them commitment, enthusiasm, and compassion for children.
All ECOC staff training is designed around four core principles: Community, Leadership, Accountability and Performance.  Each staff member is trained and evaluated on their delivery of these four principles on a daily basis.
Dynamic & Engaged Staff Provide a Personalized Touch to Programming
With small instructor to participant ratios, our staff provide a one-of-a-kind experience for our guests by engaging with the group from arrival to departure.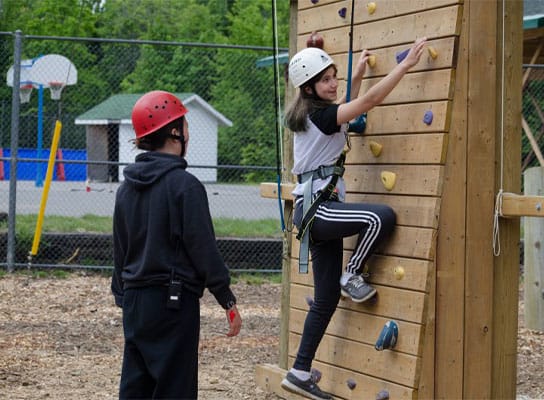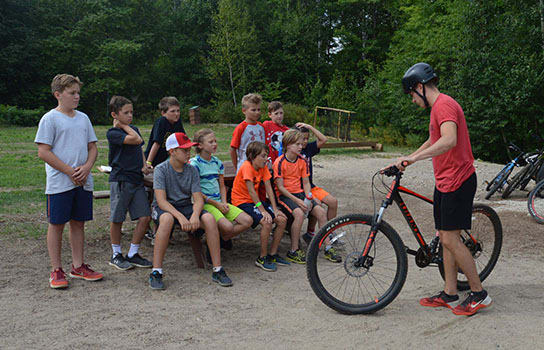 Experience with Schools, Teams & Events of All Sizes
From school trips to big family reunions and smaller team building weekends, we've done it all.
Your Experience Matters 
Many of our clients find out about ECOC through word of mouth, therefore, our goal is to continue to provide the same rewarding experience that has come to be expected from ECOC over the years.
We would be happy to meet with you at your location to discuss the possibility of your group utilizing our facility.  Contact us today to see if ECOC is a match for your needs.
What Our Clients Say
I have been bringing my students from our school (grade 4-8) to Eagle Crest for 20 years now. The students look forward to it every year. I really appreciate how they have maintained the traditions of the camp life and activities we have come to love and expect, while at the same time evolving and modernizing activities, equipment, and safety. I will continue to bring my students here every year as long as I'm a classroom teacher! Both of my oldest daughters have been numerous times and my youngest can't wait for her turn next year.
Need help planning a great event for your group?
Plan Ahead With Our Trip Planner
Our trip planning guidelines make it easy for teachers and organizers to book, plan, and prepare for their trip.