Business Retreats
The perfect balance of health, wellness, and development.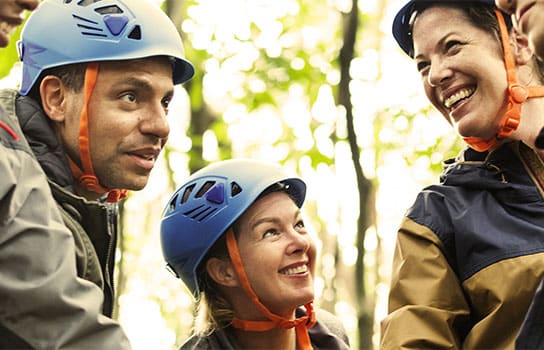 Provide Your Employees With a Rejuvenating Day Out of the Office
Are your employees in need of a fun and meaningful day out of the office?
ECOC can provide you with just that and more. Our unique and tailored business retreats are an excellent way to promote employee health, wellness, and development.
Choose from a number of indoor and outdoor activities that focus on meeting specific goals outlined upon your booking. 
All programs are developed specifically for each organization. Activities, program duration, and specific team goals are all details we will discuss upon your booking.
What We Offer
A one-day experience, with exclusive use of our facility. The following is included in your stay:
Catered lunch, tailored to meet the needs of your organization.
Snacks, coffee & tea station.
Professional welcoming kick-off area, with projector & sound system.
Use of an indoor classroom with projector and sound system, for staff development sessions.
Large choice of activities, based on the desired goals of the experience.
Qualified and dedicated instructors.
All program equipment for a safe and enjoyable experience.
Do you have any specific program requests?
Plan Ahead With Our Trip Planner
Our trip planning guidelines make it easy for teachers and organizers to book, plan, and prepare for their trip.