What to Pack
Review our packing suggestions below to ensure you are prepared for your visit to Eagle Crest.
What to Pack
Packing Lists
Participants are encouraged to pack according to the current weather conditions.  Please check an accurate forecast before packing for your trip to Eagle Crest.
Things to Bring - Everyone

All participants should make sure to bring the following items.

A packed lunch, snacks, and refillable water bottle (NUT free snacks only).
Bug jacket & repellent.
For water activities: bathing suit, towel (water shoes or sandals are optional).
Sun safe items: hat, sunglasses, sunscreen (SPF 30).
Light jacket or sweatshirt.
Rain jacket & pants – all activities run in rainy conditions (rubber boots optional).
Sturdy running shoes (closed-toe).

Things to Bring - Overnight Groups

In addition to the items above, overnight groups should also bring the following items.

Warm sleeping bag, single fitted sheet & pillow. Cabins are not heated and can be chilly in the early and late seasons.
Change of clothes for each day and personal care items (toiletries).
Flashlight.
Extra layers and warm clothes if the trip is forecasting poor weather conditions.

Things NOT to Bring

To discourage students from borrowing or using other's personal property, we ask that the following items NOT be brought to the Outdoor Centre.

Large amounts of money
Aerosol spray cans.
Video games, iPods (may be used on the bus ride here), tablets, cell phones, etc.
Any type of knife or weapon. Matches or lighters.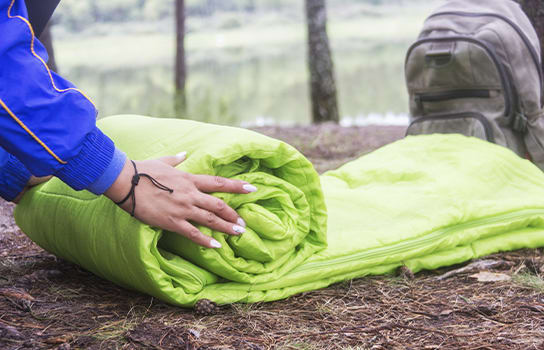 We provide all of the program equipment needed to ensure a safe and enjoyable experience for students!
Plan Ahead With Our Trip Planner
Our trip planning guidelines make it easy for teachers and organizers to book, plan, and prepare for their trip.