ECOC & Teacher Responsibilities
We make sure that everyone understands exactly what they are responsible for as we are committed to working with you to provide a successful trip experience. 
Roles & Responsibilities
Our staff work closely with teachers and organizers throughout the entire booking process and visit. We encourage communication before, during, and after your visit, as part of our commitment to delivering an unforgettable experience. In order to help with your experience, we ask that the organizing teacher review and understand the following responsibilities, prior to booking the trip.
Teacher Responsibilities
Complete Booking Inquiry form to begin your ECOC experience. Discuss your desired objectives for the program as well as activities, meals, etc.
Receive Booking Details and Package Agreement from ECOC. Review and make note of any changes required
Prepare all Board required approval forms; please contact ECOC if you have any questions.  Download our Trip Planning and Approval Assistance form.
Submit all necessary forms required for booking confirmation, including deposit. Some forms will require signing by a school representative with appropriate signing authority.
Ensure that transportation is arranged for proper trip dates and times.
Submit a Participant Health Summary Form prior to arrival (2 weeks), provided in the Program Package
Provide final attendance numbers prior to arrival (2 weeks)
Divide students into groups for cabins & activities as specified on your schedule.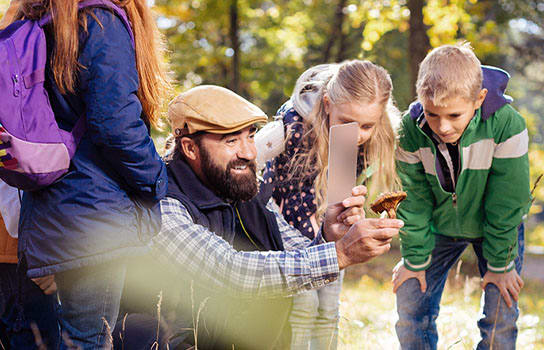 On-Site Responsibilities
Eagle Crest Outdoor Centre
Eagle Crest Staff commit to:
Plan & organize all camp activities and schedules.
Lead all camp activities & large group activities.
Prepare all the necessary equipment and program areas.
Keep the group informed via announcements.
Provide basic and emergency first-aid as needed.
Provide all food and beverage (not including the first lunch unless otherwise arranged).
Be available to assist teachers and volunteers as needed.
Teacher / Chaperones
The organizing teacher/chaperones commit to:
Provide supervision for students when they are not actively participating in the program (i.e. meals, transition times, skit prep time and evening/overnight supervision).
Distribute medication to students as prescribed.
Manage severe behavioral issues, both individual or group.
Ensure there are supervisors for each activity group (40 students = 4 Activity groups = 4 Adults).
If you have any concerns or questions, we are happy to help!
Plan Ahead With Our Trip Planner
Our trip planning guidelines make it easy for teachers and organizers to book, plan, and prepare for their trip.