Contact Us
Contact us for more information, or to start your booking request. We're here to answer any questions you have about summer camp or events at Eagle Crest Outdoor Centre in Machar Township near Sundridge, Ontario.

Phone: (705) 386-7702
Office Hours
Monday:08:30 am - 05:00 pm
Tuesday:08:30 am - 05:00 pm
Wednesday:08:30 am - 05:00 pm
Thursday:08:30 am - 05:00 pm
Friday:08:30 am - 05:00 pm
Saturday:Closed
Sunday:Closed
Mailing Address
Eagle Crest Outdoor Centre
PO Box 448, Sundridge, ON P0A 1Z0
Physical Address & Map
via Hockey Opportunity Camp
961 Park Rd S Machar Township ON P0A 1Z0 CA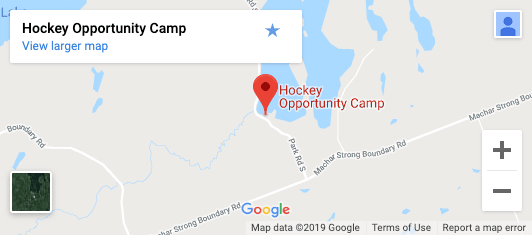 Plan Ahead With Our Trip Planner
Our trip planning guidelines make it easy for teachers and organizers to book, plan, and prepare for their trip.