Retreats & Events

ECOC offers a complete retreat experience for business, organization and sports teams. Get help planning, catering and lodging just north of Toronto, Ontario in Machar near Sundridge.
Build Your Team Confidence & Collaboration
A  retreat can be the difference between a team that works together and one that works against each other. 
Business Retreats for Your Team
We can help your business or organization with conferences, team training weekends and staff appreciation or wellness days.  Your retreat with ECOC will strengthen your team and improve your group's morale.
Each facility rental is as unique as the people coming to our facility, and is tailored for your team to ensure the right balance of work and play. 
We also offer space for family reunions, weddings, or any other large group congregation.
Staff & Amenities Make Planning Simple
Coached Team Building Exercises
Our staff coach activities around your group's unique needs such as Low Elements and Trust Falls – a great way to begin your team experience. And more rigorous activities like our Giant's Ladder Team Climbing Course – a great way to end your team's experience.
Full Suite Of Business Presentation Tools
We offer a professional welcoming / kick-off area with a projector & sound system keep things moving and motivated. 
Food & Catering Included
We offer packages which include all food preparation and planning and will work within your team's dietary restrictions.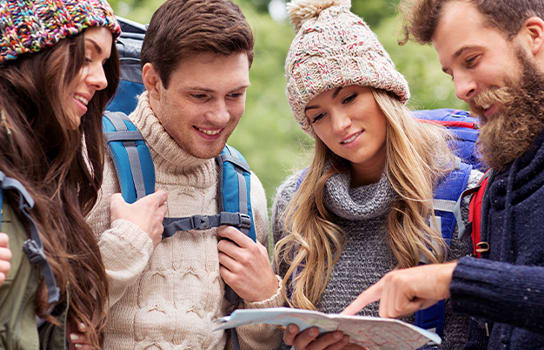 Recently Hosted
OPP Recruit Training Program
Junior Farmers of Ontario
North Bay Trappers Hockey Teams
Hands Staff Wellness Day
Typical Events
Retreats
Conferences
Staff Wellness Days
Family Reunions
Training Retreats


Let us help you plan your next event.
Plan Ahead With Our Trip Planner
Our trip planning guidelines make it easy for teachers and organizers to book, plan, and prepare for their trip.